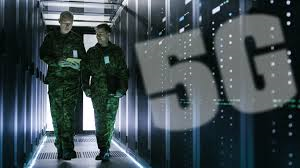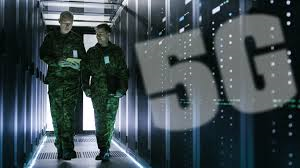 Staying ahead of the curve as it pertains to new technology is integral to maintaining superior national security. This is exactly why the Department of Defense is ramping up efforts to catch up with Chinese 5G infrastructure. Joseph Evans, DoD technical director of 5G, recently announced that the agency is adding seven new installation sites in its second round of 5G technology testing and experimentation at the Pentagon via teleconference with reporters.
"5G technology is vital to maintaining America's military and economic advantages," Evans said. "5G will be the advent of ubiquitous connectivity, which is the connectivity of everything and everywhere through wireless communications. It is a transformational technology. With this latest tranche of bases and experiments, DoD is ensuring our military can make use of 5G capabilities based on the innovations from U.S. industries."
For government contractors in the field, this is a huge opportunity to look out for, as the government announced that it will be soliciting industry to experiment at the seven bases it has decided upon.
5G is considered to be a game changer, and Evans maintains that he believes the U.S. is indeed competitive in the 5G space, despite circulating reports that the U.S. is falling behind in some areas of 5G as Chinese companies jump ahead in creating network infrastructure.
Development and implementation of complementary technologies will play a major role in this push as well. Cybersecurity concerns will remain a primary focal point, while laying the groundwork for future technological improvements like 6G and even 7G are also part of the plan.
Author: Paul McVeigh
Source: https://federalnewsnetwork.com/defense-main/2020/06/dod-expands-5g-experimentation-sites-to-12-installations/
https://sabre88.com/wp-content/uploads/2020/06/image-1.png
168
300
Nakira Whitehead
https://sabre88.com/wp-content/uploads/2020/07/sabre88_bc_logo_trans-Copy.png
Nakira Whitehead
2020-06-12 11:59:08
2021-03-19 16:59:19
DoD Adds 5G Sites – Catching Up to China