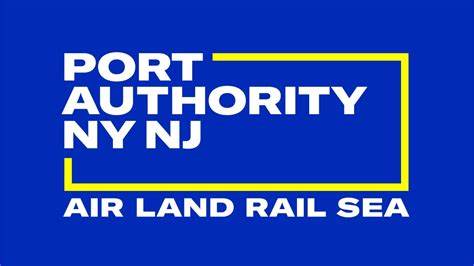 Newark, New Jersey, August 5, 2022 – Sabre88 wins contract award with the Port Authority's Security Business Resource Management and Planning Department (SBRMP). Sabre88 shall provide two (2) part-time personnel to the Port Authority on as needed basis to perform work at the Port Authority Technical Center (PATC) in Jersey City, NJ. The Contract shall be for a three (3) year period effective July 19, 2022 to July 18, 2025.
The Port Authority is an agency of the States of New York and New Jersey, created and existing by virtue of the Compact of April 30, 1921, made by and between the two States, and thereafter consented to by the Congress of the United States. It is charged with providing transportation, terminal and other facilities of trade and commerce within the Port District. The Port District comprises and area of about 1,500 square miles in both States, centering about New York Harbor. The Port District includes the Cities of New York and Yonkers in New York State, and the cities of Newark, Jersey City, Bayonne, Hoboken, and Elizabeth in the State of New Jersey, and over 200 other municipalities, including all or part of seventeen counties, in the two States.
Under this contract Sabre88 will be responsible for support activities necessary to research, track, document, and provide information related to the discovery of non-traditional sources of grant funding to support the SBRMP grant program. Sabre88 shall aid in the administration of the Port Authority's Urban Area Security Initiative (UASI) Grant Program. Sabre88 will be responsible for gathering information for and the creation of new UASI grant applications and all record keeping functions associated with the managing of UASI grant awards including but not limited to correspondence preparation, program compliance, grant administration, fiscal report preparation, equipment inventory, audit response, monthly accrual submissions.
About Sabre88, LLC. – Sabre88 is a global consulting firm applying capabilities in technology, public policy, international affairs, healthcare and education to government and commercial clients. With more than twenty years of experience offering strategic solutions, Sabre88 staff advance the firm's mission to provide civilian and defense agencies of the government with the necessary tools to address emerging challenges and pursue global opportunities.
https://sabre88.com/wp-content/uploads/2020/07/PANYNJ-logo.jpg
266
474
Christopher McCoy
https://sabre88.com/wp-content/uploads/2020/07/sabre88_bc_logo_trans-Copy.png
Christopher McCoy
2022-08-05 08:31:29
2022-08-05 08:31:32
Sabre88, LLC awarded contract with Port Authority of New York and New Jersey