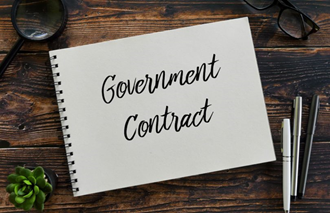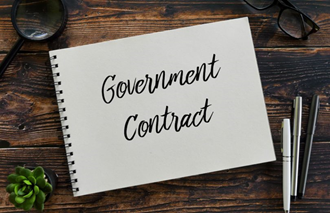 Government contracts may be lucrative for big companies, but for many small businesses, they're not. That's because few small firms win them at all. Only 22.5% of federal contracts go to small businesses and a dismal 4% are awarded to firms owned by women, according to statistics from the U.S. Small Business Administration (SBA) from 2012.
That doesn't mean these deals are not worth going after. They can be very lucrative–or you wouldn't see so many big companies going after them. For women entrepreneurs, winning such contracts is a well-tested way to create a high-growth business, according to research by American Express OPEN, which found that 42% of women-owned small business contractors generate annual revenue greater than $1 million.
Prepare to invest. Winning a government contract takes more prep work than you may think. Women-owned firms that succeed in winning contracts devote an average of $112,000 in time and money preparing to go after them, according to Weeks. For male-owned firms, the investment is even higher: about $137,000. Of course, this is all relative. If you're chasing a big contract that you win, whatever you spend could pay for itself several times over.
Tailor your services. Federal agencies don't limit their purchases to things like airplane parts. However, it's not always easy to sell what you offer, whether that is meeting planning services or a book you published. Success contractors adapt what they sell to federal requirements. "You have to be selling what a federal agency is buying," says Weeks. "Not all businesses are the right kind to be selling to a federal agency."
Find a mentor. Try attending networking events and information sessions for contractors that government agencies hold, so you don't have to wade through all of the fine print on your own. "When you don't know someone, who has been in federal contacting, it's much harder to figure out if there's something for you," says Weeks. The SBA offers a program for women entrepreneurs called ChallengeHer that will be holding events across the country this year. The SBA is collaborating with Women Impacting Public Policy, which has pushed for greater access to government contracts for women entrepreneurs, and American Express OPEN.
Diversify your clients. Among small businesses that are active federal contractors, 19% of revenue comes from federal government contracts, on average, while 14% comes from state and local contracts. One reason to vary your clients is it insulates you against cutbacks in any one agency.
Try again. When asked how frequently they had bid on a prime contract or subcontract over the last three years, women business owners who had won active contracts had put in five prime contract bids and three subcontract bids.
Author: Prasanna Haresh Patil
References: https://federalnewsnetwork.com/contracting/2020/07/success-in-the-contracting-world-is-not-just-about-winning-bids/
https://www.forbes.com/sites/elainepofeldt/2014/06/30/the-secret-to-winning-government-contracts-isnt-what-you-think/#7308c3d1152e
https://sabre88.com/wp-content/uploads/2020/12/image.png
213
330
Nakira Whitehead
https://sabre88.com/wp-content/uploads/2020/07/sabre88_bc_logo_trans-Copy.png
Nakira Whitehead
2020-08-07 12:01:51
2021-03-19 12:18:15
Secret of success in government contracting world.