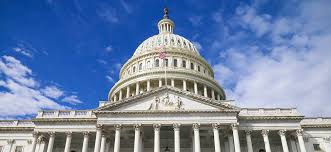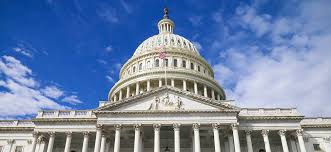 Even before the COVID-19 pandemic forced the federal government into emergency spending mode, agencies—including the Defense Department—were on pace to blow past the single-year contract spending record of $598 billion set in fiscal 2019.
As of Aug. 5, the federal government has obligated $438 billion in spending, with agencies expected to unload almost $200 billion more before the close of the 2020 fiscal year on Sept. 30, according to a Bloomberg Government analysis. The government typically spends about one-third of all money appropriated by Congress in its fourth quarter—July, August and September—since most money unspent is returned to the Treasury.
"We've been saying at the end of fiscal 2020, total government spending is likely to be around $630 billion," Daniel Synder, director of government contracts analysis at Bloomberg Government, told Nextgov. "That was before we factored anything related to the CARES Act or COVID-19 spending."
Synder said the $2 trillion stimulus package passed in March could add another $10 billion to $20 billion to the government's total discretionary spending in fiscal 2020—much of it on networking capacity, bandwidth and telework services—which would put the government's total discretionary spending to $650 billion or more.
The government's discretionary spending has increased significantly since 2015, driven largely by the Defense Department. Discretionary spending at the Army, Navy and Air Force each jumped approximately 10% in fiscal 2019. Since 2015, annual defense spending on contracts increased $122 billion—totaling $404 billion in fiscal 2019—while civilian agencies spent some $193 billion on goods and services in fiscal 2019. Agencies that deal with health care, including the Veterans Affairs and Health and Human Services departments, saw the largest increases in discretionary spending among civilian agencies. Conversely, the departments of Energy, State and Homeland Security saw their discretionary spending obligations decrease.
The fourth quarter spending surge is likely to drive record technology spending as well. Bloomberg Government's analysis estimates agencies will obligate about $28 billion on unclassified IT contracts in the fourth quarter, about $1 billion more than agencies spent last year.
Author: Prasanna Haresh Patil
References: https://www.pewtrusts.org/en/research-and-analysis/articles/2020/07/20/spending-on-contracts-drives-growth-in-federal-defense-dollars-to-states
https://www.nextgov.com/cio-briefing/2020/08/annual-government-spending-approaches-historic-territory/167474/
https://sabre88.com/wp-content/uploads/2020/12/image-1.png
152
331
Nakira Whitehead
https://sabre88.com/wp-content/uploads/2020/07/sabre88_bc_logo_trans-Copy.png
Nakira Whitehead
2020-08-14 11:46:53
2021-03-19 12:06:02
Annual federal contract spending reaches new records