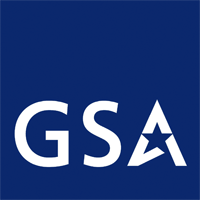 It's hard to remember a time when FAS had to deal with so many moving parts than 2022. Beginning with the transition from DUNS numbers to Universal Entity Identification Numbers, to Polaris' GWAC's now highly infamous government-wide small business takeover deal, and the unforeseen challenges of inflation affecting nearly every aspect of public and private life. The acquisition sector has experienced rapid mutations since January.
Federal Acquisition Service Commissioner Sonny Hashmi continues to simplify the buying and selling experience through organization-monitored schedules and GWACs. The GSA has announced the planned launch of a new bidders experience based on human-centered design. GSA said in an April 13 press release. "The updated buyer experience will offer buyers access to acquisition tools and market research solutions, as well as documents, templates and pricing resources to help plan acquisitions". According to the GSA, the goals of these messaging tools are typical, including reducing burdens and simplifying the client agency experience. But digging deeper, the FAS is looking to address long-standing complaints about the acquisition process. The challenge with the acquisition process is trying to communicate with the client. Additionally, ensuring consistent implementation can be another hurdle. The fact that the FAS seems to be struggling to scale back the constant change of contracting officers is a bit of a concern, especially given that agencies haven't planned enough for inflation and its impact on providers. The Department of Defense underestimated our current inflation and expected inflation to be 4%. A senior Pentagon official told Congress on April 5 that the military is now feeling the effects of higher-than-expected inflation. However, the Department of Defense has not released calculations for the reduction in purchasing power.A final decision from the GSA that you may have missed was made in February and published in March. The GSA has decided not to use agents to remove price as a rating factor when awarding contracts for flight planning programs under Section 876 of the Defense Authorization Act of 2019. After a series of conversations with industry and agency clients, GSA decided to maintain contract level pricing. GSA wrote in a March 23 blog post. "Customer agencies expressed deep concerns about moving the pricing negotiation requirement from the contract level to the order level. Most agencies stated that this move would significantly reduce the value that MAS contracts give them". In a white paper outlining its decision, the GSA said its integration project team conducted six listening sessions with government and industry clients to develop a list of "pros" and "cons".
One of the reasons for the need to implement 876 agencies under the Roadmap program that includes the is the potential reduction in contracting agency workload and industry support for change. On the other hand, the list of reasons for not implementing 876 agencies is much more sizable. Included in this 876 agencies is the GSA, which already ensures that contract-level pricing is competitive, agencies can request further job-level discounts based on volume purchases, and contract employees can There is no need to engage in formal negotiated procurement as required by FAR Part 15. at the order level.
The GSA wrote, "Early talks with industry during the Office of Governmentwide Policy (OGP) listening sessions indicated the risk that there may be some level of industry backlash as a result of not implementing Section 876. While the IPT acknowledges that compared to customer agencies more of our industry partners are open to implementing Section 876, this initial discovery phase did not produce any solid evidence that industry would turn away from MAS if Section 876 was not implemented." GSA wrote. "Instead the opposite was stated by some industry partners during the IPT's interview. Some voiced the fear that implementation of Section 876 would put more burden on customer agencies and deter them from using the MAS Program. In addition, while some stated that they would rather be able to develop pricing at the order level, the majority of industry partners interviewed by the IPT acknowledged that there were benefits to having pricing at the contract level". GSA uses or will use Section 876 agencies for several large multi-award contracts. It's also considering its use for the upcoming new services multiple award contract.
Cited sources:
https://sabre88.com/wp-content/uploads/2022/07/gsa-logo.png
200
200
Christopher McCoy
https://sabre88.com/wp-content/uploads/2020/07/sabre88_bc_logo_trans-Copy.png
Christopher McCoy
2022-10-14 16:03:08
2022-10-14 16:07:05
The U.S. Government is responding to the rising Inflation, and the demand for acquisition