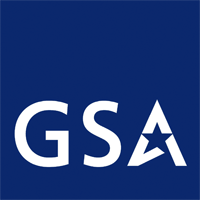 The General Service Administration (GSA) is a government organization that delivers real estate, acquisition and technology services to the U.S. government and the American people. The organization values its self on its service accountability and innovation. Often the GSA will outsource their needs to government contracting businesses who is willing and able to provide a solution. Contracting officers within the GSA put their requests on public portals, and private portals often known as schedules.
From the GSA's about us page:
"GSA provides workplaces by constructing, managing, and preserving government buildings and by leasing and managing commercial real estate. GSA's acquisition solutions offer private sector professional services, equipment, supplies, and IT to government organizations and the military. GSA also promotes management best practices and efficient government operations through the development of governmentwide policies."
Contracting With The GSA
The GSA issues long-term, governmentwide contracts that provide federal, state, and local government buyers access to commercial products, services, and solutions at pre-negotiated prices.
If you become a GSA Scheduled contractor you will be able to:
Sell products and services directly to government agencies using streamlined ordering procedures
Maintain compliance with federal regulations and policies
Offer products and services at fair and reasonable prices
If you decide to submit an offer to GSA to be considered for a Multiple Award Schedule contract, you will need to give complete and accurate information that describes your company's:
Financials
Experience
Past performance
The commercial products, services, and/or solutions you are offering
Obtaining a Schedules contract is a challenging process for a company of any size. GSA offers substantial help with this process, including free training held online and at GSA regional offices.
Alternatively to schedules there are Governmentwide Acquisition Contracts (GWACs). GWACs provide access to IT requests such as systems design, software engineering, information assurance, and enterprise architecture.
The GSA's policy on GWACs was issued on September 17th 2012. It states that GSA employees are required to use existing GSA acquisition vehicles before establishing new contracts for similar products or services.
https://sabre88.com/wp-content/uploads/2022/07/gsa-logo.png
200
200
Bobby Cottingham
https://sabre88.com/wp-content/uploads/2020/07/sabre88_bc_logo_trans-Copy.png
Bobby Cottingham
2022-10-11 08:01:13
2022-10-11 08:02:00
What is the GSA